Our philosophy is based on a conceptual approach inspired by vision and design
Who We Are
As the experts in the field of chemicals and catalysts supply and services, we are pleased to provide the highest quality products and solutions, on-time delivery, technical excellence, and unparalleled customer service and support. For end users of industrial and specialty chemicals, we offer innovative solutions to a wide range of markets. ICONS CHEMICALS & CATALYST PRIVATE LIMITED (ICATCHEME) is committed to encouraging long-term partnerships with manufacturers and customers alike, working closely with end users to provide optimal solutions quickly, as associated with technology leaders with established products, services, manufacturing, and R&D, providing a broad range of products, services, and solutions to meet your requirements.
Whether liquid or solid, bulk tanked, bagged, or drummed, hazardous or non-hazardous, we at ICONS CHEMICALS & CATALYST PRIVATE LIMITED (ICATCHEME) guarantee the professional and competent handling of your chemicals and catalysts.
Benefit from our expertise in technical assistance and product applications.
ICONS CHEMICALS & CATALYST
ICATCHEME EXPERTISE
UNIFIED PROCESS:
ICATCHEME can be more than an extension of your procurement function, not only for petrochemicals, oil & gas, and related industries, and no matter which industry your business operates in. We work with you to create a single, unified process—one that's simple, efficient, and generates extra value. This fusion of our expertise with yours would create a streamlined procurement environment for the complete process: ordering, sourcing, monitoring, and delivery. We're equipped to meet any form of client material demand. However, you work, and we will work with you. We are leader in the application of advanced procurement and supply of chemicals, catalysts, chemical raw materials, and specialized products of interest to customers.
EXCEPTIONAL SERVICE:
ICATCHEME is a trading & supply management company based in KSA & the Middle East with business links & connections in various parts of the globe. Through this established supplier or principal base all around the globe, ICATCHEME can serve its valuable customers in high volumes at a very competitive price. ICATCHEME specialises in the sourcing of chemicals, catalysts, & chemical raw materials for a variety of customers, including EPC contractors, petrochemicals, oil & gas, & related industries. With this, we are readily available to provide our immense support to our Middle Eastern, African, & overseas customers in the production & manufacturing of their final products by sourcing chemicals, catalysts, chemical raw materials, & essential products. We can be a reliable partner in providing material management quality services internationally.
ICATCHEME's value-added services, from freight forwarding, to logistics and inventory management, will define us as the right partner of choice for both customers and suppliers. We strive to exceed your expectations at every possible opportunity, through continuous support with timely deliveries, tailored services, and responsive, detail-driven customer service. The result: you will get the quality specialty chemicals & catalysts you need for regular & crucial requirements.
Our facilities provide supreme expertise in material handling and logistics to meet your requirements. At ICATCHEME, we guarantee the professional & competent handling of chemicals & catalysts, regardless of whether they are liquids or solids, bulk tanked, bagged, or drummed. Take advantage of our expertise in technical assistance and product value applications.
We provide effective inventory management to increase your operational efficiency and decrease working capital. Our material management concept reduces your chemical supply chain's total cost.
The ICATCHEME team understands how important it is for chemicals, catalysts, and chemical raw materials to be delivered accurately and efficiently to meet your organization's needs.
Throughout the years, we have mastered the art of purchasing and unlocking the value of the supply chain. Our goal is to give you peace of mind that your business needs are being handled by professionals so you can focus on your business.
WAYS TO MANAGE MATERIAL
1) Chemicals and catalysts materials are supplied to our customers and contractors in Middle East & North Africa by our manufacturers located in Far East, Russia, USA, Europe and Asia.
2) We manage materials & supply to customers & EPCs who utilize chemicals, catalysts, & chemical raw materials produced by our Quality manufacturers in the Far & Middle East, & Asia-Pacific.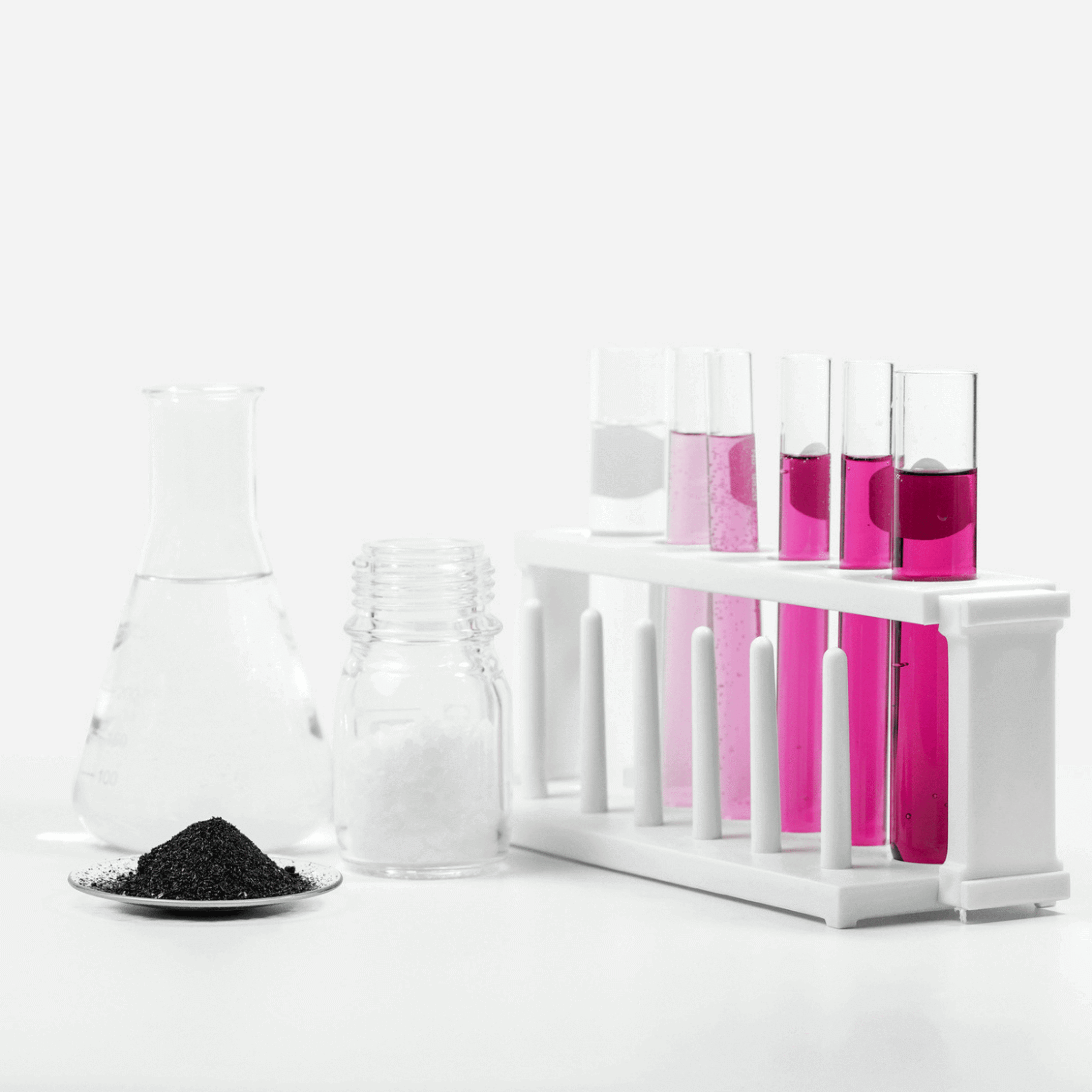 Chemicals
Catalysts
Integrity
Dedication
Innovation
Provide honest and objective services.

Protect client confidence and earn trust through

scope, execution, and performance.

Commitment to quality, sustainability, safety

and environmental preservation.
Provide responsive products and support.

Listen to specified needs and develop an understanding of crucial requirements.

Success belongs to the client based on a symbiotic relationship built with effort.
Create new methods for delivering value.

Pursue the best people, processes, products, services, solutions, and technology.

Set new standards to drive the transition to be more reliable and cost-effective.
We aim to reduce your working capital whilst improving operational efficiency, with our effective material management concept we can reduce the total cost of chemicals, catalysts & chemical raw materials distribution supply chain.
Chemicals, Specialty Chemicals, Raw Materials (industrial and process).

Catalysts (monomer and polymer catalysts) are specialised catalysts for various plants and their process requirements.

We are involved in the production of bulk and industrial chemicals, polymer additives, solvents and hydrocarbons, adsorbents and resins, specialty chemicals, catalysts, mining minerals, metals, precious metals recovery, basic chemicals, and chemical raw materials, among others.

To understand more about the products we supply for your business, you can find a list of a few from our broader range of products under each product category and the ICATCHEME product portfolio.
ICATCHEME is committed to a Quality Management System that meets the requirements of the Quality Standard. Our companies and products are certified by SGS (Societe Generale de Surveillance). We maintain lot control, material safety data sheets (MSDS), and certificates of analysis (COA) for the chemical products we sell. Supporting our customers via our response procedures is another way we provide assistance. Our quality systems are accurate to help you meet your quality and regulatory requirements.
Our company deals with products and services that make life better for customers and people around the world. The values of our industry are accompanied by enduring commitments to the management of chemicals worldwide. We will make continuous progress towards the vision of no harm to the environment and will report our health, safety, and environmental performance. We will lead our company in an ethical way that benefits society, the economy, and the environment while adhering to the principles.
Improve Your Business Efficiency
We offer complete material management and trading house solutions that focus on streamlining the supply chain, providing cost savings, and consolidating vendors—all with the ability to integrate client procurement systems to bring benefits to their broad business structure and provide more bang for their buck. To reduce the Total Cost of Ownership (TCO) for customers, our expert and skilled team of specialists source materials globally at the best price within the customer's delivery timeframe.
At ICATCHEME offer Supply Chain, Materials and Project Management, and Export Solutions to our diverse customer base. Our role as a resourceful trading partner allows us to stand behind our customers in challenging situations. We can help you reduce your working capital and improve the efficiency of your operations and business through inventory management.